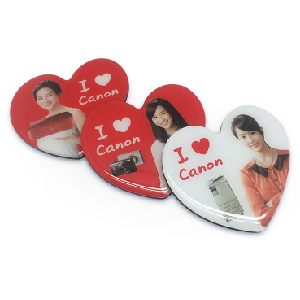 Epoxy (Dome) Magnet
Epoxy surface can catching eyes by more light reflection.
More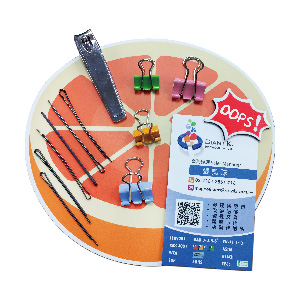 Magnetic Storage Board
Magnetic storage board could be attathed, such as binder clip, nail clipper and other metal items. The back of magnetic storage board has repeated adhesive, it is easy to take off.
More
Over 30 Years Wedding Souvenir | Magnet Manufacturer | Giant K.
Based in Taiwan, Giant K. Innovation Co., Ltd., since 1984, is a Wedding Souvenir | magnet manufacturer. Magnet production is delivered by various raw materials, including plain flexible magnet, magnet roll, ferrous sheet, NdFeB magnet and complex magnetic sheet.
Every magnet item is ISO certified with EN 71 and ASTM aprovals. With more than 30 years of magnet proceeding experience, Giant K. group is not only good at manufacturing magnet and stationery but also experts in how to make your clients remember you by worthy premium. True experts from material as iron powder to marketing are at your service in Giant K.
Giant K. has been offering customers high-quality magnets since 1984, both with advanced technology and 34 years of experience, Giant K. ensures each customer's demands are met.
View our quality electrical connector products
Fridge Magnet
,
Flexible Magnet
,
Plain Flexible Magnet
,
Die Cut Magnet
,
Magnet Roll
,
Adhesive Magnet Roll
,
Magnetic Signboard
,
Iron Sheet
,
NdFeB Magnet
,
Clipboard
,
Patent Clip
,
Iron Clip
,
Cutting Board
,
Rotating Disk
and feel free to
Contact Us
.